Experts talk disruption, mobility, and public transit
Interested in writing for The Circulator? Submit a post.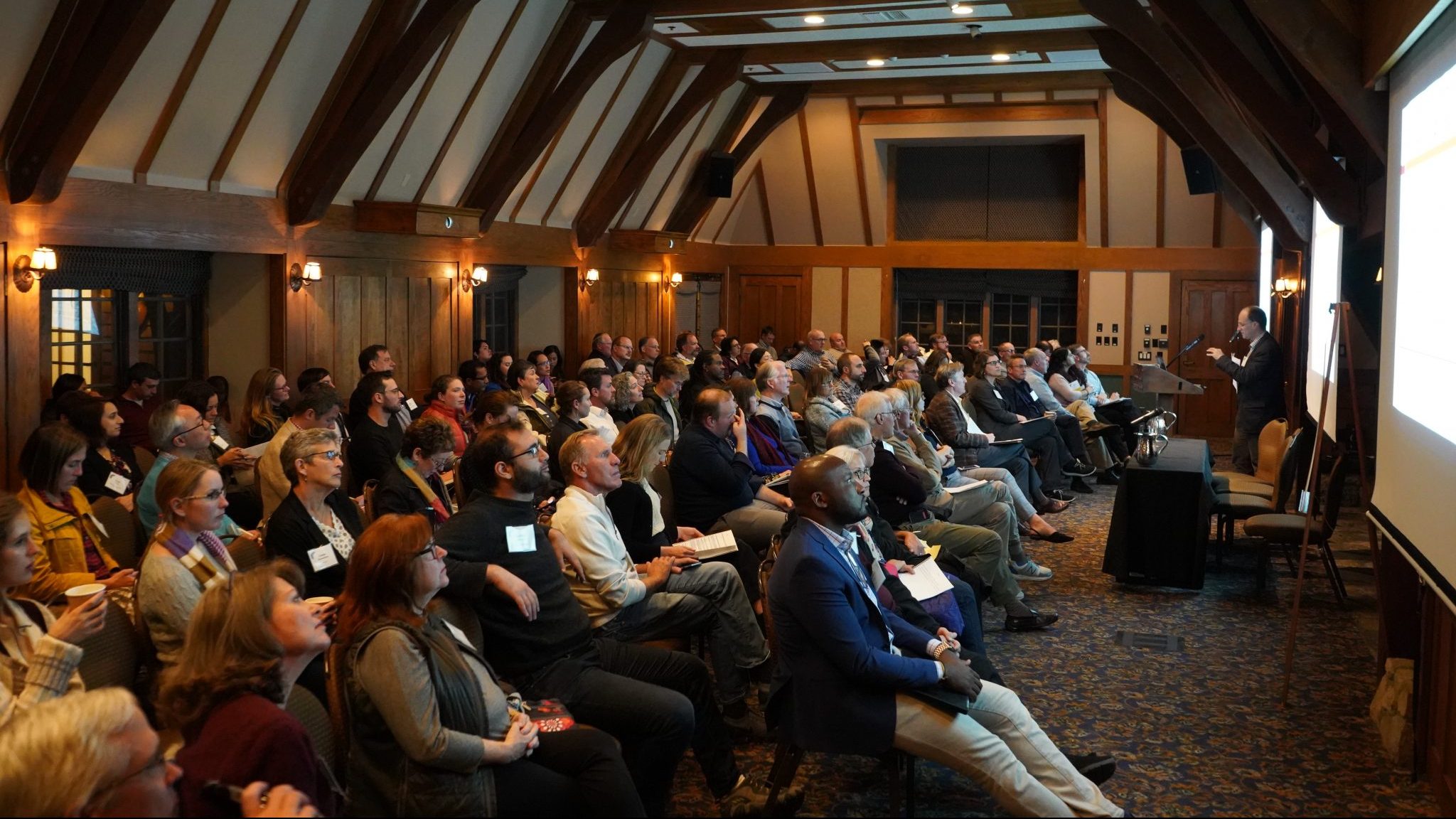 Scooters, ridehailing, and autonomous vehicles may be the future of transportation. But in the present, policymakers have to grapple with how to respond to innovation and regulate these new forms of mobility. After all, as LA Metro chief planning officer Therese McMillan put it at the 2018 UCLA Lake Arrowhead Symposium, "there's a public interest in how private activity happens in a public space."
What is the role of government in regulating new private mobility services? @metrolosangeles chief planning officer Therese McMillan says it's the same as it's always been for cars: making sure shared space is used in a way that protects the public interest. pic.twitter.com/WwwIvWSR6C

— UCLA ITS (@ucla_its) October 15, 2018
McMillan was one of many featured speakers at the 28th annual Symposium, hosted by the UCLA Institute of Transportation Studies (ITS) and Lewis Center for Regional Policy Studies, which brought elected officials, planners, academics, advocates, and tech leaders to UCLA's retreat center in the San Bernardino Mountains for three days of focused discussion around this year's theme, "From Public Transit to Public Mobility." 
After their panels, many speakers sat for brief video interviews about their session's topic, from the changing nature of travel to the role of infrastructure to small fixes to get more people onto the bus. UCLA ITS director Brian D. Taylor opened the Symposium with a description of an overlooked but critical disruption in how people are getting around Southern California — a dramatic fall in transit ridership:
Our first panel at this year's Lake Arrowhead Symposium focused on what disruption in transportation actually means. ITS director Brian D. Taylor spoke about a critical trend in California: a spike in car ownership and subsequent decline in transit ridership. pic.twitter.com/UnRR6d9jzZ

— UCLA ITS (@ucla_its) October 15, 2018
New modes of transportation are becoming more popular because they meet people's needs. Steve Polzin, director of mobility policy research at the University of South Florida Center for Urban Transportation Research, explained why what many people need from travel has changed:
Change is, of course, often controversial, as seen in the backlash over scooters in many parts of California. But Clarrissa Cabansagan, new mobility policy director at TransForm, said that the headaches associated with overeager disruption with be worthwhile if they provide more equitable service to people who have long lacked good transportation options:
The City of Santa Monica has been ground zero for the war over scooters. It's now a model for how cities can partner with new private services thanks to a new pilot program, said the City's chief mobility officer Francie Stefan:
.@santamonicacity just launched a new pilot program to regulate electric scooters and bikes and fund infrastructure. At our Monday morning panel, chief mobility officer Francie Stefan explained how the City worked with shared mobility companies to find the right solutions: pic.twitter.com/AUg2jLLfqc

— UCLA ITS (@ucla_its) October 15, 2018
Start-ups are finding creative ways to fill the gap in people's mobility needs, according to Robert Sadow, co-founder of the Scoop carpooling app:
And innovation should not be limited only to private tech companies. Ratna Amin, transportation policy director at SPUR in the Bay Area, advocates for new design practices to improve the experience of riding public transit:
.@SPUR_Urbanist's Ratna Amin weighed in on why people-centered design is so important in transportation planning – and why it's well past time for policymakers and practitioners to start thinking about transportation as an experience, not just a utility: pic.twitter.com/WTbUdHVCiI

— UCLA ITS (@ucla_its) October 16, 2018
Christof Spieler, director of planning at Huitt-Zollars in Houston, has a new book about the best — and worst — public transit lines in the United States. He believes that transit works only when it plays to its strengths:
American transit has a lot of catching up to do to match the service and success of many European countries. Virginia Tech associate professor Ralph Buehler identified some of the primary lessons U.S. agencies can learn from Europe:
Ralph Buehler, an associate professor at @vtncr, studies transportation policy in Europe, including the unified transit agreements that make traveling between different routes and cities easy and enjoyable. What are American transit riders missing out on? pic.twitter.com/IhoTmVEiDV

— UCLA ITS (@ucla_its) October 16, 2018
Cities can use new technology to holistically improve the transportation system and fulfill some previously complicated goals such as curb management, said Willa Ng from Google's Sidewalk Labs:
At this morning's panel, Willa Ng of @sidewalklabs explained how "coding the curb" – creating digital signage and records – can allow buses, bikes, ridehail, private cars, and other modes to all flexibly use the same space: pic.twitter.com/BuJoJvfVaS

— UCLA ITS (@ucla_its) October 16, 2018
Ultimately, providing equitable service to the most people — especially those whom transportation planning too often overlooks — should be the goal of policymakers moving forward. Terry White is the deputy general manager of King Country Metro in the Seattle area, where transit ridership has increased significantly, counter to national trends. He said that the agency's success is largely due to its emphasis on equity:
---
Transfers Magazine is the biannual research publication of the Pacific Southwest Region University Transportation Center (PSR), a federally-funded network of eight partner campuses in Arizona, California, and Hawaii.