Marlon Boarnet is a professor and chair of the Department of Urban Planning and Spatial Analysis at the USC Sol Price School of Public Policy.
By Marlon Boarnet | October 2, 2018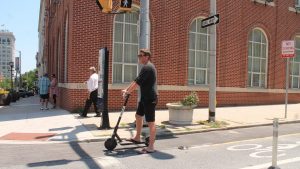 The e-mobility revolution has begun, with scooters and dockless bikes likely the first of many sustainable vehicles that can replace short car trips. Planners and policymakers should get on board.