Katrina Deloso is a master's student at UCLA pursuing concurrent degrees in public health and urban and regional planning, with a concentration in transportation planning and policy. She's also a member of the Transfers Magazine editorial team, focusing on communications.
By Katrina Deloso | February 3, 2021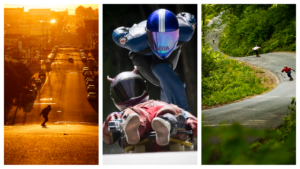 Max Dubler is a Los Angeles-based photographer, writer, videographer, designer, downhill skateboarder — and now, urban planning master's student at UCLA.