USC-led program awarded $15 million by U.S. Department of Transportation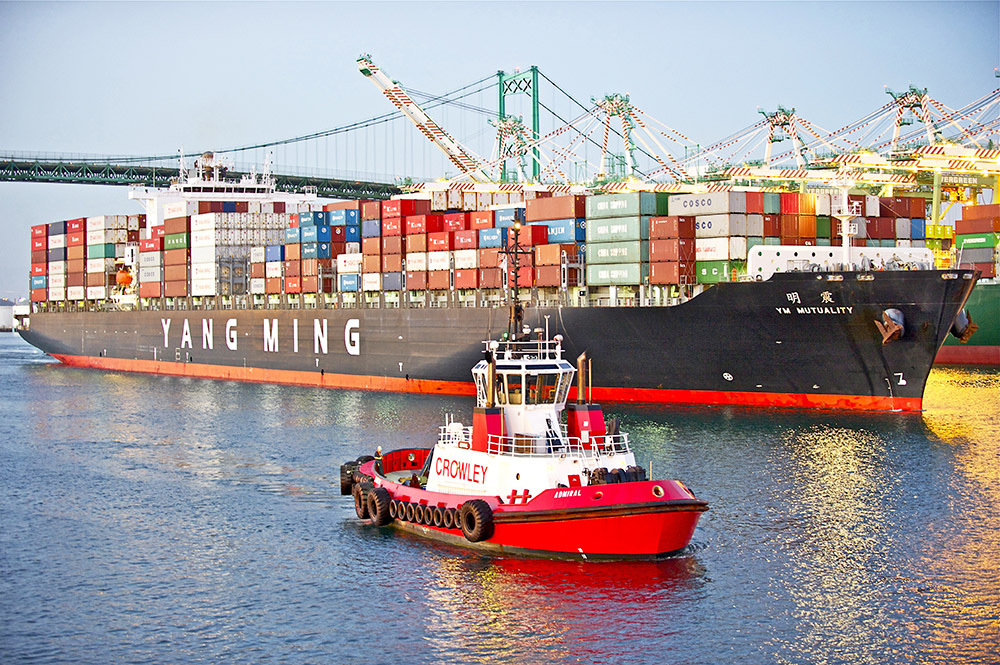 Story highlights:
USC's METRANS Transportation Consortium has been awarded a grant from the USDOT to lead the US Region 9 research, education and technology transfer program.
METRANS, a partnership between the USC Sol Price School of Public Policy and the Viterbi School of Engineering, is led by USC Price School Professor Marlon Boarnet.  Through its many decades of existence, it has built a reputation for studying freight and goods movement and transportation challenges of large urban areas.
The grant will support nine universities and one community college representing Arizona, California, Hawaii, Nevada and the Pacific Islands.
The U.S. Department of Transportation (DOT) announced that a multidisciplinary transportation program led by the University of Southern California will be awarded a five-year, $3 million-per-year University Transportation Center (UTC) grant. The DOT received 230 applications for university transportation centers – the most in the program's existence – and awarded 34 centers.
The Pacific Southwest Region UTC, which was established in 2016 for U.S. DOT's Region 9, provides research, education and technology transfer services aimed at improving the mobility of people and goods throughout the region. Led by USC's METRANS Transportation Consortium, the center includes nine additional partners across four states: California State University, Long Beach; Northern Arizona University; Pima Community College; University of California, Davis; University of California, Irvine; University of California, Los Angeles; University of California, Berkeley; the University of Nevada, Las Vegas; and the University of Hawai'i at Manoa.
METRANS is a collaboration of USC and California State University Long Beach. Founded in 1998, METRANS was the first university transportation center in Southern California. At USC, METRANS is a partnership between the Sol Price School of Public Policy and Viterbi School of Engineering. It administers several large research partnerships and has built exceptional strength in studying freight and goods movement and transportation problems of large urban areas.
"The Pacific Southwest Region UTC leverages an exceptional talent pool to solve transportation problems in Region 9," said Marlon Boarnet, METRANS director and the principal investigator on the Department of Transportation award. "This region is where the future of transportation is being invented – from dockless travel to zero emission trucks – but we also face access gaps, inequities, congestion, and inefficiencies."
"By bringing together an extraordinary faculty spanning 10 institutions, we will work in partnership with government, nonprofits and the private sector to improve the transportation system," added Boarnet, who is also a professor in the USC Sol Price School of Public Policy.
The USC Viterbi School of Engineering is represented on the executive board of METRANS by Professor Petros Ioannou, Associate Director of Research, and by Professor Maged Dessouky, Associate Director of Special Projects.
"At USC, the Viterbi School of Engineering and Price School of Public Policy formed a successful partnership that goes back to 1998 with the creation of the university center METRANS. The recent success of winning a regional transportation center is a result of this continuing successful relationship," said Ioannou.
The Pacific Southwest Region UTC is home to 10 metropolitan areas of one million population or more, four of the nation's 10 busiest airports, the nation's largest port complex and the largest high-tech region on the planet—along with vast desert regions and some of the most remote Pacific islands.
The UTC supports research that addresses unique problems in the region and serves as a clearinghouse for curriculum to improve transportation education programs. The transportation center also addresses workforce development through targeted training, community college partnerships and professional development.
Examples of past Pacific Southwest Region and METRANS research and workforce development initiatives include:
The earliest evaluations of the clean air action plans in Southern California's twin San Pedro Bay ports;
Research on transit access that showed that increasing travel to/from bus stations in South Los Angeles to bicycle speed will increase the job access provided by L.A. Metro's network by 65%;
Studies for Los Angeles World Airports that led to the development of off-site ride-hail/taxi pickup lots at LAX airport, reducing congestion;
Coordination of the Supply Chain Success Initiative for the California Governor's Office of Business and Economic Development in Fall of 2021. The group's recommendations helped shape the response to the backlogs at the Ports of Los Angeles and Long Beach, stabilizing the nationally important Southern California goods movement system;
Full online implementation of Pima Community College's Logistics and Supply Chain and the theory portion of the commercial driver's license certificates and associates degree;
The creation of an Autonomous Vehicle Driver and Operations Specialist certificate, the first of its kind in the nation to upskill today's workforce for jobs of the future.
"With this award, the Pacific Southwest Region UTC will continue to build a strong university-government-industry partnership, forming a region-wide network to guide the development and implementation of the center's research, education, and technology transfer programs," said Boarnet.
The Pacific Southwest Region member universities educate 6,000 students per year in transportation-related degree programs. Together, their conferences, events and outreach materials reach hundreds of in-person participants and generate almost 10,000 page views each month.
The $15 million federal grant requires a 100% non-federal match. The Pacific Southwest Region has matched federal funds in the past through a combination of state, local, foundation and gift support, as well as in-kind contributions from USC faculty time and university contributions. "We look forward to partnering with stakeholders in Region 9 to continue our strong record of matching the federal funds," Boarnet said.
DOT invests in the future of transportation through its University Transportation Centers (UTC) Program, which awards and administers grants to consortia of colleges and universities across the United States. The UTC Program advances the state-of-the-art in transportation research and technology, and develops the next generation of transportation professionals. The Congressionally mandated program has been in place since 1987 to help address our nation's ever-growing need for the safe, efficient, and environmentally sound movement of people and goods.
This article originally appeared on the USC Price website.