PSR Research: Long Beach Transit's sustainability plan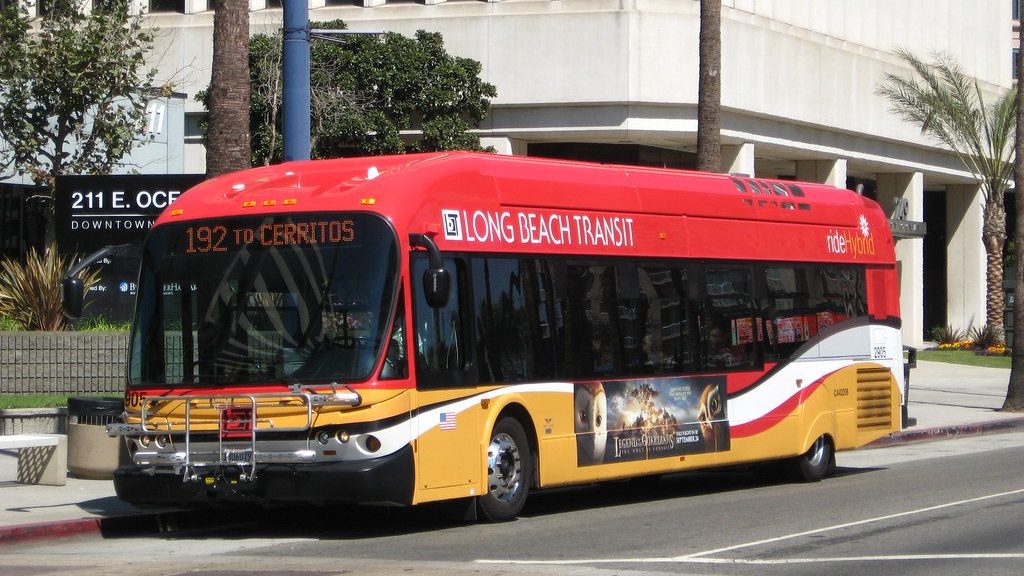 As one of the largest transit operators in the state of California, Long Beach Transit has the capacity to significantly reduce the greenhouse gas emissions in the surrounding region. The system, which recorded over 23 million boardings in fiscal year 2018, recently introduced its strategic sustainability plan, where it documented its efforts to meet emissions reduction targets. The "Long Beach Transit Strategic Sustainability Plan," spearheaded by USC professor Hilda Blanco, attempts to answer how LBT can best accomplish these climate goals.
To assist in this process, Professor Blanco and her research team conducted interviews with LBT's executive leadership team, a number of managers, and nine board members on salient questions surrounding LBT's capacity to achieve its sustainability goals. The interviewees coalesced around a number of challenges currently facing the agency, including declining ridership, funding issues, and adapting to new bus technologies such as battery electric buses. 
The highest priority identified by the interviewees for meeting sustainability goals was transforming their vehicle fleet into a zero-emission fleet over the next 10 to 15 years. In their report, Blanco and her team of researchers cautioned that meeting sustainability targets wasn't just about reducing carbon emissions; water, waste, and criteria air pollutants all figure into a broad definition of sustainability and ought not to be ignored. That being said, the conversion of the bus fleet to ZEVs would be a major accomplishment for LBT.
This research was supported by the Pacific Southwest Region University Transportation Center, the Region 9 University Transportation Center funded under the U.S. Department of Transportation's University Transportation Centers Program. Established in 2016, the Pacific Southwest Region UTC is led by the University of Southern California and includes seven partners: Long Beach State University; UC Davis; UC Irvine; UCLA; University of Hawaii; Northern Arizona University; Pima Community College.
PSR conducts an integrated, multidisciplinary program of research, education and technology transfer aimed at improving the mobility of people and goods throughout the region. Its program is organized around four themes: 1) technology to address transportation problems and improve mobility; 2) improving mobility for vulnerable populations; 3) improving resilience and protecting the environment; and 4) managing mobility in high growth areas.