PSR Research: Automation, electrification, and shared mobility in freight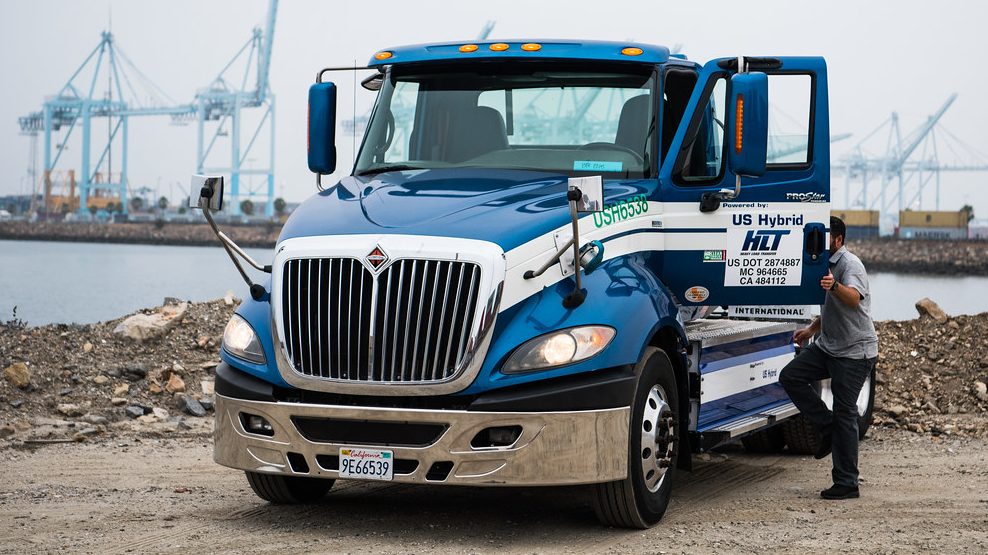 In America, people buy lots of stuff, and in order to get that stuff to the people who want it, a lot of fossil fuel must be burned. As a result, pollution pours into the air; noisy trucks disrupt people's lives; traffic backs up for miles. Thankfully, innovations in transportation are improving the efficiency and reducing the environmental impacts of goods movement. In the research report "Automation, Electrification, and Shared Mobility in Freight," UC Davis professor Miguel Jaller highlights the advancements made in what he calls transportation's third revolution (3R).
Medium- and heavy-duty trucks are one clear place where electrification could bring immediate benefits. According to the EPA, these trucks represent one-quarter of the entire transportation carbon footprint. It appears that help is on the way: Manufacturers are evidently planning to bring all-electric trucks to the market within the next few years.
Introducing automation to the vehicle fleet could allow for similarly large reductions in emissions. A 50% market share of autonomous vehicles, Jaller estimates, would save 224 million gallons of fuel. On top of the environmental benefits, this increase in automation would result in nearly 2 million fewer car crashes. 
Lastly, the growth of "crowdshipping" provides an example of shared mobility's potential in the freight industry. Instead of dedicated freight delivery trucks making trips exclusively to deliver goods, "crowdshipping" ropes in excess available transportation capacity to make deliveries in the course of their journeys. This alternative extends clear benefits to both the economy and the earth. 
Though these innovations still have some time until they hit the mainstream, their promising introduction into the market allows one to dream of a time when advancements in freight technology contribute to a greener future.
This research was supported by the Pacific Southwest Region University Transportation Center, the Region 9 University Transportation Center funded under the U.S. Department of Transportation's University Transportation Centers Program. Established in 2016, the Pacific Southwest Region UTC is led by the University of Southern California and includes seven partners: Long Beach State University; UC Davis; UC Irvine; UCLA; University of Hawaii; Northern Arizona University; Pima Community College.
PSR conducts an integrated, multidisciplinary program of research, education and technology transfer aimed at improving the mobility of people and goods throughout the region. Its program is organized around four themes: 1) technology to address transportation problems and improve mobility; 2) improving mobility for vulnerable populations; 3) improving resilience and protecting the environment; and 4) managing mobility in high growth areas.