Remembering our dear senior editor, Marty Wachs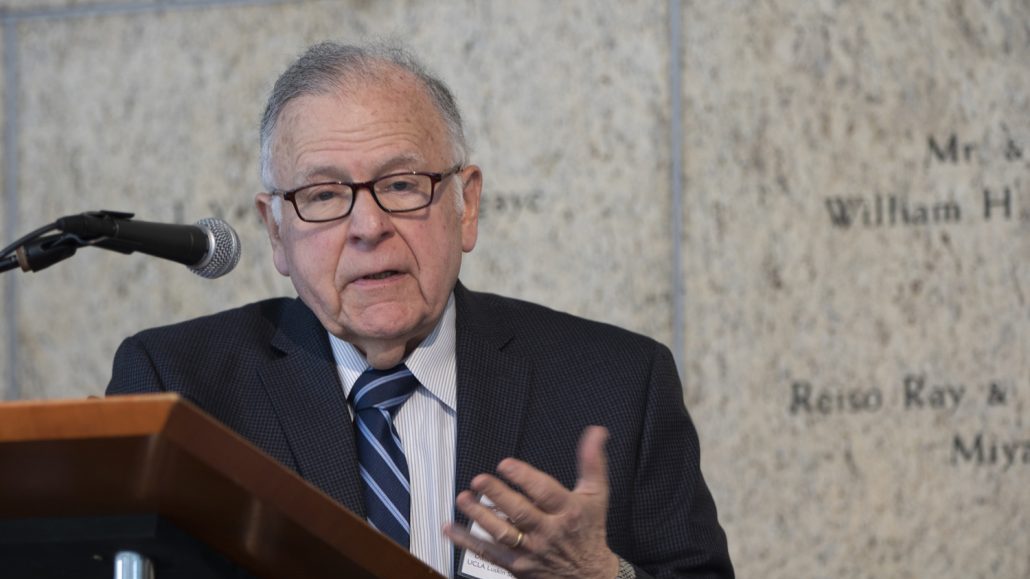 On April 11, our Transfers community was shocked and deeply saddened to learn of the passing of Martin Wachs, senior editor for Transfers Magazine, founder of the UCLA Institute of Transportation Studies, and distinguished professor emeritus at UCLA and UC Berkeley. Marty was a giant in the transportation planning field. His academic career spanned seven decades, during which he founded UCLA ITS and authored more than 160 articles and five books. He was committed to public service, serving on a number of advisory boards and commissions at the local, state and national levels. He also participated on editorial boards for transportation and planning journals and publications, including Transfers. Most importantly, he will be remembered for his warmth and generosity in mentoring hundreds of undergraduate and graduate students and colleagues in the transportation field.
Marty's wife, Helen, has asked that members of the transportation community share their memories of her husband. You may do so in the comments section of this article or by emailing rememberingmarty@its.ucla.edu. UCLA ITS will compile your comments and present them to his family.
In Memoriam: Martin Wachs, Renowned Transportation Scholar
The prolific author and educational leader was an award-winning teacher and caring mentor to generations of urban planners
By Stan Paul
Martin Wachs, distinguished professor of urban planning at the UCLA Luskin School of Public Affairs, died unexpectedly April 12 at his home in Los Angeles. He was 79.
"Marty Wachs was mentor to an entire generation of urban planners and urban planning scholars and a cherished friend of many of the Luskin faculty," wrote Dean Gary Segura in a memo about Wachs' passing to the Luskin School community.
Throughout his five decades of service to the University of California — which included teaching and serving in top research and leadership posts at both UCLA and UC Berkeley — Wachs earned a reputation as a world-class scholar and expert in the field of transportation planning. He garnered numerous accolades and academic awards.
Wachs was a prolific author, writing and collaborating on more than 160 articles and four books on relationships between transportation, land use and air quality, and the use of performance measurement in transportation planning. He also was interested in many related aspects and social issues, including professional ethics, aging, the environment and finance.
He came to UCLA in 1971 as an associate professor in a newly founded Graduate School of Architecture and Urban Planning, and Wachs was widely known as an outstanding teacher and caring mentor. In the wake of his death, numerous colleagues, former students and friends have shared memories and tributes that will be collected on a page of remembrances over the coming weeks.
Among one generation of planners influenced directly by Wachs is Brian Taylor, who studied under Wachs as an urban planning doctoral student at UCLA Luskin.
"The number of students who studied under Marty is legion," said Taylor, professor of public policy and urban planning at the Luskin School and director of the Institute of Transportation Studies, which was founded by Wachs. "It's just a veritable who's who in the area of transportation policy and planning."