Nicole Enciso is a graduate student in public policy at the USC Price School of Public Policy.
By Lauren Deaderick, Nicole Enciso, Yichao Gao, Reed Humphrey | July 2, 2018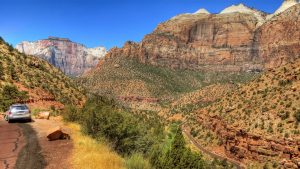 Transportation in parks must provide visitor access and mobility while avoiding or mitigating environmental impacts. Autonomous technology could help meet those goals.