Katelyn is a graduate student in urban planning at the UCLA Luskin School of Public Affairs.
By Katelyn Stangl, Ryan Yowell | June 25, 2018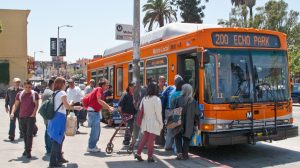 To solve the problem of declining transit ridership in Los Angeles, we must first understand why so many people feel like driving is a superior option. So we asked — and got some telling reactions.