Are ridehail partnerships a new model for transit?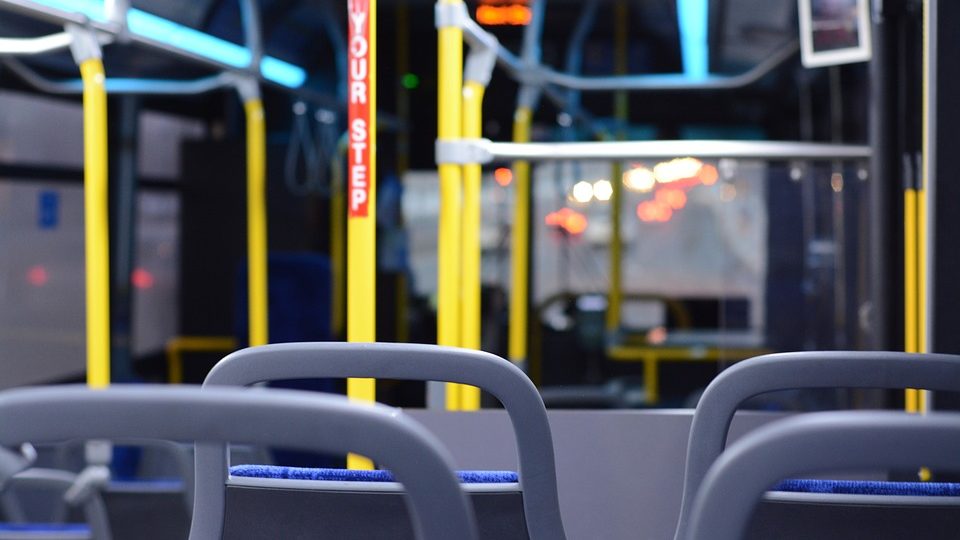 With ridership falling across the country, transit agencies are forced to maintain service levels with fewer operating resources. Rather than resorting to service cuts, agencies are beginning to explore creative ways to operate service at a lower cost.
Recently, transit agencies and cities have begun to look into partnerships with ridehail companies such as Uber and Lyft, which over the past decade have transformed how people move around cities. Can ridehailing provide trips to areas that are difficult to serve with traditional fixed-route transit?
Through such partnerships, agencies agree to subsidize ridehail trips rather than operate service themselves. Agencies can provide lower-performing services more cost-effectively by only paying for trips when there is demand for service — no longer paying operators to drive around empty buses. Ridehail availability expands and contracts based on demand, a more efficient use of vehicle capacity. And riders benefit from the flexibility of on-demand, door-to-door service.
Transit-ridehail partnerships can take on a variety of forms, with different fare structures, trip eligibility requirements, and geographic extents. For my graduate capstone project in urban planning at the UCLA Luskin School of Public Affairs, I analyzed several partnerships in practice around the country. The image below shows two:
The first is Direct Connect in Pinellas County, Florida. The Direct Connect program automatically applies $5 off all Uber trips to and from 24 designated transit stops with use of a specific promotional code. The Go Centennial pilot program in Centennial, Colorado provided free Lyft Line trips to and from the Dry Creek light rail station within city limits, which could be reserved in the Denver Regional Transportation District's Go Denver app.
Partnerships work best in concentrated geographic areas with lower levels of transit demand. Unlike with most transit systems, ridehail trip fares accrue based on time and distance — the longer the trip, the higher the cost. Someone, either the rider or the transit agency, is responsible for paying this entire amount. A 10-mile trip that costs a bus rider less than $2 could cost $15 or $20 in an Uber or Lyft.
Limiting the geographic extent of subsidized ridehail trips allows these partnerships to supplement the fixed-route network rather than compete with it. Additionally, ridehail partnerships should not be more expensive for transit agencies to provide than their current service. For example, replacing one bus with 40 people on it with 40 individual ridehail trips is not a preferred outcome. Partnerships should be tailored to markets or trips where fixed-route transit service is expensive to provide on a per-passenger basis.
Agencies looking into ridehail partnerships should be aware of existing limitations in implementation. In order to comply with Title VI regulations, partnerships must include a way for riders without access to credit cards or smart phones to reserve trips. Additionally, the Americans with Disabilities Act regulations require that agencies provide wheelchair-accessible trips with a similar response time to a ridehail trip. Most ridehail companies do not yet address accessibility issues, so most of the transit agencies I studied partner with a second provider, such as a taxi company, with such capabilities in place and give riders the option to use either provider.
Finally, by partnering with ridehail companies, agencies give up a lot of the control they typically hold when providing transit service. They receive no information on who their riders are or how they are using the program. They do not have control over future fare increases, driver background checks, or vehicle inspections. Not being able to control these features is the price agencies pay for providing service at a lower cost, but for many agencies, these factors are deal-breakers.
Transit-ridehail partnerships can serve as a new model for transit to keep pace with ongoing changes in consumer preferences and travel behavior: replacing low-performing fixed-route services, freeing up operating resources that can be reinvested back into the transit network, and enhancing mobility options in areas where, for example, current transit routes arrive once an hour and then force riders to travel out of their way on a circuitous alignment. Several barriers still limit the ease of implementing such partnerships. But as they become more popular, transit agencies and ridehail companies will hopefully find ways to work together, leveraging each other's strengths in order to improve mobility options for everyone.