Will LeBron bring LA a title — and more bike lanes?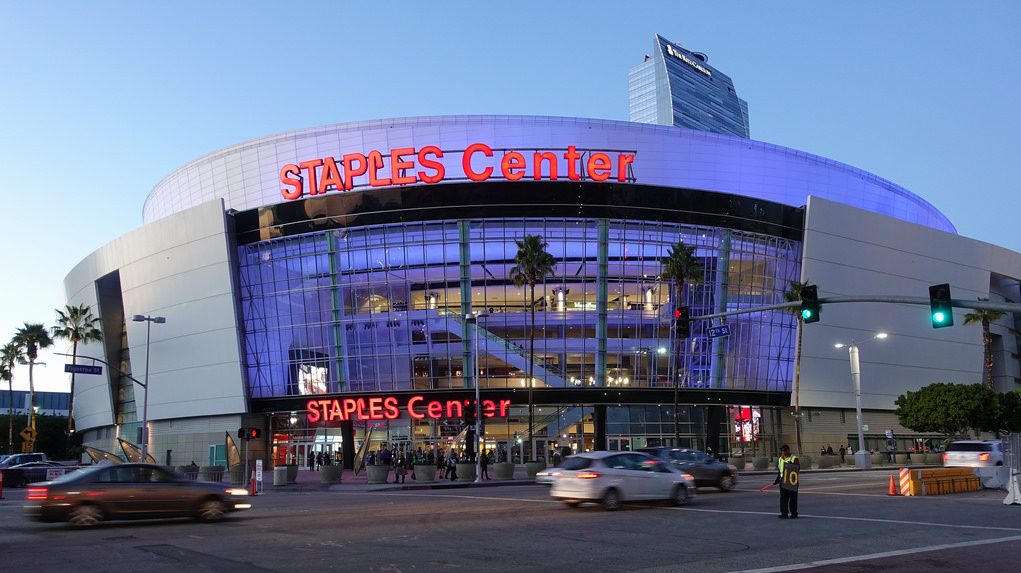 LeBron James is taking his talents to the Lakers, and Los Angeles transportation wonks have one question: Will he bring Kawhi too Will he bike to work?
The four-time NBA MVP is an avid cyclist and bike advocate, who turned his commuting habits in Miami into a Nike commercial that doubled as a promotion for open streets. LeBron told reporters that he bikes in order to avoid traffic, adding "You guys drove here? You guys are crazy." Welcome to LA, King James!
Of course, as many NBA fans know from scouring real estate listings for clues about his free agency destination, LeBron is no stranger to Los Angeles. He owns two homes in Brentwood and, like most NBA stars, spends his offseasons in Southern California. So he may already be aware of the city's mobility challenges.
Indeed, tracing LeBron's potential bike route to the STAPLES Center highlights some of LA's biggest gaps in the crosstown bicycle transportation network. There just aren't many easy corridors from the Westside to Downtown. The "quickest" route still takes an hour and 20 minutes, according to Google Maps, about 30 minutes longer than his Miami commute. That's a lot of extra miles for someone who already leads the league in minutes played. The suggested route directs LeBron all the way south to Culver City before he cuts east along Venice Boulevard:

Venice has one of the city's longest bike lanes, a precious commodity especially in central Los Angeles. The more northern, hour and 24 minute route along Santa Monica and Wilshire Boulevards forces LeBron to turn to mostly residential streets through Hancock Park, Koreatown, and Westlake for safety reasons. The more southern route winds LeBron down to the Expo Line bike path and then turns onto the Figueroa corridor.
https://twitter.com/seletajewel/status/1013612505824804864
The latter option would take LeBron along the new MyFigueroa Streetscape, a City of LA project to add protected bike and transit infrastructure to the busy route between the STAPLES Center and USC. It's one of just a few active efforts to improve bike travel for Angelenos — even though biking in LA is more dangerous than ever, the city seems to be going the other way, removing some bike lanes in LeBron's city council district after backlash from drivers. Laker fans are likely hoping their new star won't put himself at risk on the city's streets.
For transportation professionals and enthusiasts, LeBron's greatest impact on Los Angeles wouldn't be returning the Lakers to championship glory, but getting the city to take its Vision Zero commitments seriously. Tens of thousands of Angelenos would benefit from safer streets and more bicycle infrastructure, not just the King.