Outdoor Dining Designs: Benefits and Drawbacks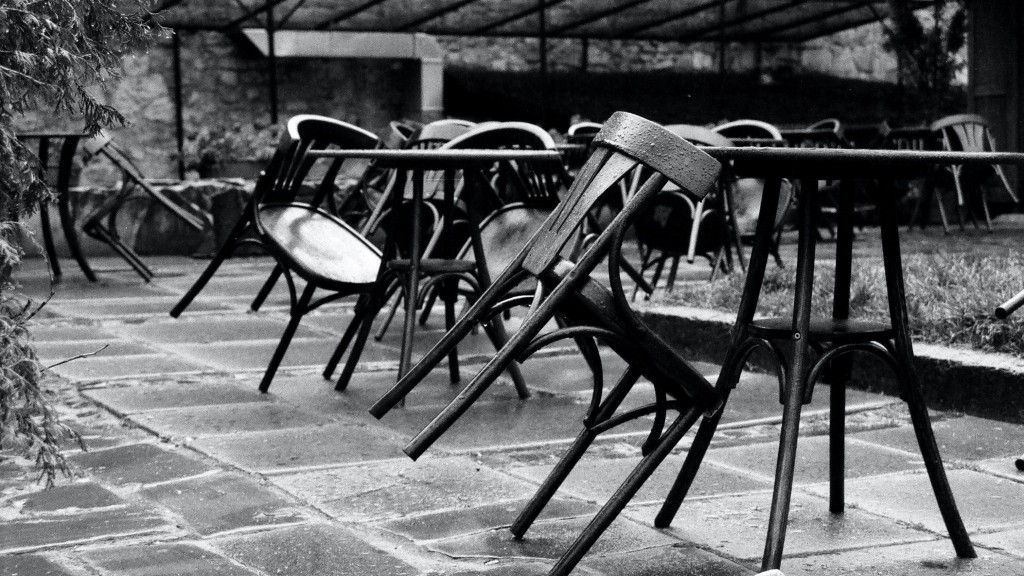 Outdoor dining is looking like it will be the only dining-out option in the foreseeable future for restaurant-goers in the United States. As COVID-19 numbers continue to increase in many parts of the country, indoor dining has shut down. Restaurants are struggling to reopen and retain workers during the COVID-19 pandemic, and outdoor dining has seen varying levels of success. The ability to offer outdoor dining is heavily reliant on space flexibility to enact creative designs and support from local governments. These design solutions include utilizing parking lots, sidewalks, and totally shutting down streets for diners. As the traditional city planning process gets amended, the opportunity for increased community engagement and equity is emerging. 
I am back in my hometown of Davis, California, for the summer. To deal with the current dining restrictions the city has closed off two downtown streets to cars and bikes and has opened it up solely to pedestrians and diners. "Open Air Davis" runs from Friday mornings to Sunday evenings. In order to serve patrons, restaurants must offer outdoor seating adjacent to their space set up on the sidewalk or in unused parking spaces.
Normally, street access changes like in Davis would require a long process of gaining the correct permits. However, during the pandemic, the city is not requiring businesses to get a temporary-use permit during these "Open Air" weekends. This kind of rule-bending has allowed restaurants to make up some of their lost revenue and many employees to keep their jobs. It has also allowed restaurants, which previously had no outdoor space, to participate and open their doors again. Indoor dining was shut down in Davis on July 3 as COVID-19 cases across California continue to climb. Allowing restaurants to implement outdoor dining means restaurants can offer more than take-out. 
The level of design that goes into these temporary outdoor setups varies, with some restaurants using string lights, umbrellas, and turf to create a nice atmosphere whereas others just bring out folding chairs and tables. Some restaurants have even created temporary decks with railings to create a more defined space. I have walked through downtown during this period and it appears people are embracing the model and the chance to leave their homes and dine outside.
Across the country, restaurants in New York City are finding ways to enact outdoor dining as COVID-19 regulations loosen. New York has always been inventive in its outdoor dining space, which primarily takes place on narrow sidewalks. As the pandemic drags on, many restaurants received approval in June to have seating in the street. These outdoor spaces have become a pleasant way to enjoy socially distant outdoor dining and have brought back a fraction of the restaurant culture for which New York is famous. Different restaurants have employed different design solutions to protect diners from the bike and car traffic that still exists on many streets. 
Restaurants in New York have employed the use of planters, birch tree fences, traffic cones, and even giant pool floats to signal their outdoor space and provide protection for diners. These newly existing spaces allow restaurants to create unique designs and further define their brand through the color of their painted siding and materials they use. Some restaurants take safety to the extreme and have created barricades with cinder blocked or rented Jersey barriers. Restaurants that utilized more heavy duty materials were forward-thinking as the Department of Transportation continues to make amendments to the guidelines including that all barricades must now be 18 inches thick. Unlike in Davis, New York restaurants will be able to leave their structures in place until September, if not longer. But the constant threat of rain and summer thunderstorms makes outdoor dining a sometimes precarious option. The successes of these quick-planning actions by cities are leaving many groups wondering why the issues they have voiced for years have gone unaddressed. 
In this moment when much of city life is being reimagined at a rapid pace, it is vital that marginalized voices be heard and amplified. Cities are prioritizing restaurants and diners while not always considering neighboring residents. In Oakland, for example, many Black residents are far more concerned with fixing infrastructure, and making streets a safe space for Black bodies than they are with having outdoor-dining options. Oakland launched the "Slow Streets" program in April of this year which closed down certain streets to cars in order for walkers, and bikers to safely use the space while physically distancing. This sort of quick action to create safer streets in certain communities ignores the calls to create safer streets for groups that have been marginalized and underserved for years. 
Cities must also prioritize food vendors who have been utilizing outdoor spaces to conduct their businesses for years. In Los Angeles, food vendors were only allowed to participate in outdoor dining at the end of June — and, even then, it was restricted to those with permits. Only in 2019 did LA begin issuing street vending permits after a long history of criminalizing vendors. Today, only about 50 out of 10,000 food vendors in Los Angeles County can participate. Restaurants have not needed special permits to operate outdoors and have received the full support from many cities to do so. Cities need to ensure that as they quickly make accommodations to save some businesses they are also actively looking at the needs of their Black and Latino communities, businesses, and residents, many of whom bear the disproportionate burdens associated with COVID-19.
Right now, it's hard to envision but at some point the pandemic will pass and we'll wake up to a new post-COVID-19 life. The question remains: will cities maintain street closures and continue to offer sidewalks, parking spots, and sometimes entire blocks to restaurants and diners? It is clear that in this great moment of crisis cities have worked at warp speed to implement creative design solutions to save their economies and attempt to bring some normalcy to everyday life. As the existing disparities along racial and socioeconomic lines continue to grow during the pandemic it is also clear that cities and their design strategies need to be participatory and inclusive. In this unique period of social unrest, the solutions that will be enduring are the solutions that include those historically disenfranchised. Cities have the obligation to practice community outreach instead of implementing design changes that may feel like a bandaid to underlying and long-standing issues.